Amazon Web Services (AWS) is the computing arm of Amazon Inc. and is the larger provider of Cloud Computing Services in the world today. AWS allows individuals to rent computing, networking and storage resources over the internet and provides the tools to enable developers to create applications hosted off these resources. Combining all skills previously learnt at SG Code Campus with cloud computing will allow students to release their app creations to the world at scale!
What is Cloud Computing?
Ever used Google Docs to write a report, Apple iCloud to store your favorite photos or created that smashing new playlist on Spotify? If the answer is yes, then you have unwittingly consumed services from the mysterious Cloud.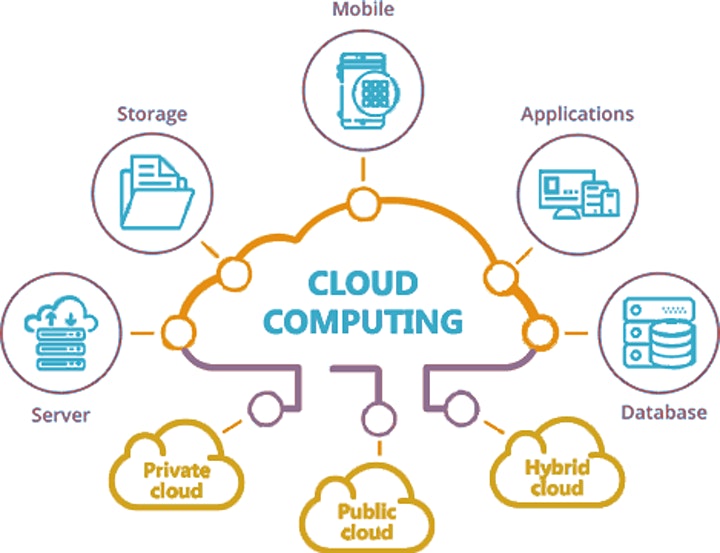 Put simply, Cloud Computing refers to using other people's computers and servers to run your computing needs, usually over the internet. Amazon Web Services (AWS) is the world's largest Cloud provider, operating hundreds of thousands of computers at data centre locations all over the world. AWS provides developers with the computing, networking and storage infrastructure they need to build and deploy that shiny new mobile/web app or run technology companies - learn how tech giants like Grab and Netflix leverage on AWS to build their success.
What is this course about?
This course is split into two components - one conducted by AWS and the other conducted by SG Code Campus:
A full day course on AWS Technical Essentials conducted by external instructors from the AWS Training & Certifications Team. Students are awarded a certificate of completion from AWS upon the completion of this component.
8 hours of instruction with SG Code Campus over 4 weekly sessions (2 hours each) covering app deployment using the Elastic Beanstalk and DynamoDB services on AWS.
Learning points
Deploying your Node web applications on AWS's easy-to-use platform Elastic Beanstalk. Elastic Beanstalk automatically handles all the deployment technical details - your application will be ready to use without any infrastructure or resource configuration work on your part.
Appreciate how persistent data unlocks a healthy set of capabilities – making your application feeling more real. No more data that quickly disappears, dinky example apps – unlocking features like user accounts, blog posts, friend requests, calendar appointments – all with the power of data persistence.
Efficiently structure data in flexible and persistent data frameworks that allows for easy querying and also prevent running into issues when you have millions of data points.
Explore AWS DynamoDB as AWS's homegrown solution to persistent data and how to integrate DynamoDB in your application.
Understand the fundamental concept of DynamoDB being the cloud-based database and how that in turn requires a separate set of requirements in setting up local development environment and deployment to the cloud.
Hands-on development in integrating DynamoDB in their existing Express-based server applications via AWS SDK (Software Development Kit) which will serve as their first soft-drop into the world of SDKs – arguably one of the most crucial skills to have as a modern developer to integrate multiple pieces of technologies and libraries into their application.
Learn fine-grained access management for applications deployed onto the AWS cloud to access separate AWS entities via AWS IAM roles, groups and policies.
Why choose us?
As an
authorised Training Partner
in the AWS Partner Network, we are proud to offer the
first youth coding programme in ASEAN
that leads to
official Amazon Training, Certification and Credentials
.Completion of this programme leads to a
Certificate of Completion
issued by AWS and will prepare students to sit for the AWS-proctored exam which confers the
AWS Cloud Practitioner Credential
(#8 of the
Forbes 2020 list
list of the top IT certifications in the world); exam fee to be paid separately.